TAT 042 – Il Giorno dell'Indipendenza

Standard Podcast [57:38m]:
Play Now
|
Play in Popup
|
Download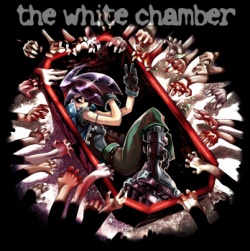 Quale occasione migliore di una piovosa domenica novembrina per esplorare il mondo del gaming indipendente e scovare qualche chicca per passare una giornata battuta dalla pioggia!
Parliamo inoltre di Linux con l'intervista a nVidia, l'apertura (relativa) di Skype e le mie impressioni di Ubuntu 9.10.
Link:
the white chamber: grandiosa avventura fantahorror indipendente.
Judith: lo storytelling assume una nuova dimensione.
2D Boy affida WoG al Pay-as-you-want: i risultati
Il caso Lose/Lose
Il video di avvertimento di Symantec
Phoronix intervista NVIDIA sui driver Linux
Skype Open Source?
Follie di Mezzanotte a Manhattan per Motorola Droid
Ubuntu-it
Computer Action Show
L'episodio sul Theremin con Michelangelo Rocchetti
Seguite Tecnica Arcana su Facebook e su Twitter!

Il feed storico di Tecnica Arcana – Archivio 2006 – feed / itunes
Musica utilizzata:
Nyghtshade – Morticia's Dance
Blazej Lindner – Mindmixing / Electric Storm / Dance of Devil / Midnight Theme / Fast Forward
No related posts.