TA 049 – Lost: Variare la Costante (televisiva)

Standard Podcast [70:08m]:
Play Now
|
Play in Popup
|
Download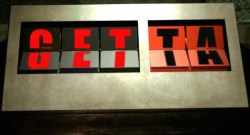 Un giorno ci ritroveremo ad osservare la linea temporale del mezzo televisivo, talmente mutato da essere irriconoscibile, chiedendoci quali siano state le pietre miliari della rivoluzione.
Una bandierina dovrà necessariamente essere posizionata il 22 settembre 2004.
Sulla bandierina ci sarà scritto: LOST.
Lost ha stravolto il concetto di Viral Marketing, di Alternate Reality Game, di comunicazione via internet, raggiungendo livelli di complessità narrativa, tecnica e sociale mai sfiorati prima d'ora.
Esploreremo ogni aspetto della presenza online e non di Lost con Paolo Marzola, Paolo Trubiano e Nicola Zorzi, cercando di capire come è cambiato il rapporto televisione/nuovi media, il rapporto produttore/consumatore televisivo, tentando di ricostruire l'intricato puzzle delle attività extra-televisive che hanno contribuito a rendere Lost un'esperienza meta-narrativa e cross-mediale unica nel suo genere, garantendo ad essa un posto nella storia della comunicazione (quasi) di massa.
NOTA: L'episodio non contiene spoiler sulla trama televisiva di Lost.
I nostri ospiti:
Paolo Marzola (Glorfindel) [ Twitter | Il blog di Paolo Marzola ]
Paolo Trubiano (Faramir) [ Twitter | La Lavagna di Faraday ]
Nicola Zorzi (Il Mojo) [ Twitter | Mucho Mojo ]
Link:
Alternate Reality Game (ARG)
Link Lostpedia:
(Attenzione. Questi argomenti sono stati citati in trasmissione. Approfondire significa imbattersi in potenziali spoiler sulla trama extra-televisiva di Lost)
Lost: ARGs.
Hanso Foundation.
Valenzetti Equation.
Rachel Blake.
Lost: Missing Pieces.
Apollo Chocolate Bars.
Citati:
Babylon 5 's Use of the Internet – Twin Peaks – Pioneer One - The Event
Intro:
Rachel Blake @ Comicon 2006 – Mysteries of the Universe
No related posts.