TAT 047 – Il Viaggio in Batisfera nella Baia dei Pirati

Standard Podcast [51:04m]:
Play Now
|
Play in Popup
|
Download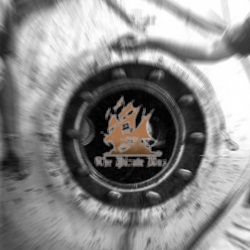 Salite sulla Batisfera di Tecnica Arcana per un misterioso viaggio pre-festivo!
Baie dei Pirati irragiungibili, oscure cospirazioni, democrazie inesistenti, non fidatevi di  Barry, console che vi faranno sudare (ancora?), console che vi faranno lacrimare gli occhi…
Il tutto condito con una spruzzata di Twitter e Boxee!
Buon ascolto e soprattutto… Buona Pasqua da Tecnica Arcana!
Link:
LaBaia.net chiude … ma si raggiunge ancora da qui (e da migliaia di altri proxy).
Anti-Counterfeiting Trade Agreement (ACTA)
Why Mark Shuttleworth is Right.
Great Games with Silly Names.
Come potrebbe essere il Nintendo 3DS.
Come non sarà il Ninentdo 3DS.
Penne USB in Xbox360
Inoltre:
TA 037 – Stereoscopia 3D, storia e tecnologia
Lista degli Ascoltatori di Tecnica Arcana su Twitter (Via Luca Palli)
Seguite Tecnica Arcana su Facebook e su Twitter (tag: #tecnicaarcana)!

Musica utilizzata:
Nyghtshade – Morticia's Dance
Blazej Lindner – Mindmixing / Electric Storm / Dance of Devil / Midnight Theme / Fast Forward
No related posts.