Podcast: Esegui in una Nuova Finestra | Scarica (40.7MB)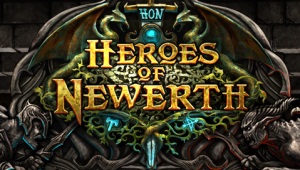 Puntata dedicata all'intrattenimento domestico: con la scusa di analizzare le ultime novità di casa Sony, approfittiamo per addentrarci nelle nuove tecnologie 3D che presto invaderanno le nostre case.
Dopo una rapida carellata sulle nuove schede video Direct X 11, ecco arrivare Heroes of Newerth un nuovo RTS multipiattaforma, insieme al supporto linux confermato per Rage e id Tech 5.
Links:
PS3 Slim la recensione
Ps3: il 3D è alle porte!
nVidia scettica su DirectX11
AMD presenta Eyefinity e il gaming a 24 Megapixel
Heroes of Newerth
Carmack dice "si" a Rage per Linux
TTimo conferma
Amate il gaming su Linux? Giocate (e fate numero!) su Quake Live!
La posta:
La prima fotocamera Open Source
Sushezi, maki made easy
Tribunale Texano contro Microsoft Word
Seguite Tecnica Arcana su Facebook e su Twitter!

Il feed storico di Tecnica Arcana – Archivio 2006 – feed / itunes
Musica utilizzata:
Nyghtshade – Morticia's Dance
Blazej Lindner – Mindmixing / Electric Storm / Dance of Devil / Midnight Theme / Fast Forward