Standard Podcast [67:50m]:
Play Now
|
Play in Popup
|
Download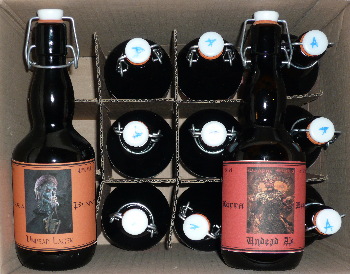 In studio Francesco.
Intervista esclusiva a Simone Graziani: grafico, illustratore e sifilone. L'uomo che dietro alle quinte lavora alla nuova grafica di TA.
In questa puntata di Tecnica Arcana Telegrafica parliamo di :
Buon Compleanno World Wide Web
An Infamous Cyber-Cynic Falls In Love With Linux
Uno sconosciuto si intrufola in casa di David Prager (Revision 3), che trasmette il video in diretta e fa la cronaca su Twitter. (anche su youtube)
Google Voice (le trascrizioni sono limitate alla voice mail, e non alle conversazioni come erroneamente indicato nel podcast)
Resident Evil 5 (su Gamespot)
Arriva il cacciavite ad ultracondensatore, guarda la recensione di Leo Laporte o costruisci il tuo.
Eventi:
Workshop LaTeX – 8 Aprile 2009 – Politecnico di Milano
FRU '09 – Festival delle Radio Universitarie – 21/22 Maggio 2009 – Università di Salerno
Mailbox:
Frankenstein Steampunk Case (via Claudio, Paolo "da Trieste")
Chitarra Steampunk (via Antonio)
Telefono cellulare Steampunk (via Jean)
BOINC : Floss Weekly 60, intervista a David Anderson
Citati: simoNe graziaNi's Narcotic fashioN circus,  All About Apple, Aizercast, Wiz and Chips
Tecnica Arcana è sponsorizzato da Birra Benny. La sua freschezza, il gusto deciso con un delicato sentore di conceria allieterebbe le vostre serate, se solo non fosse così esclusiva. Birra Benny: se non è in vendita ci sarà un motivo.
Musica utilizzata:
Nyghtshade – Morticia's Dance
Blazej Lindner – Mindmixing / Electric Storm / Dance of Devil / Midnight Theme / Fast Forward
Tratta dal Podsafe Music Network
Categorie:
TAT, Tecnica Arcana
apple, boinc, david prager, dvorak, google, latex, linux, revision3, steampunk, survival horror