TAT 044 – Seasonal Off-Topics

Standard Podcast [45:25m]:
Play Now
|
Play in Popup
|
Download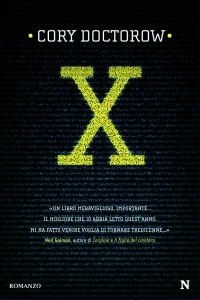 L'atmosfera festosa fa sbandare Tecnica Arcana verso pericolosi (ma non troppo) Off-Topic, ma come al solito c'è molto da discutere e i confini tecnologici non sempre si rivelano ben delineati.
Nella (forse) ultima puntata del 2009 festeggeremo il ritorno su Twit di un Jerry Pournelle in splendida forma, e l'arrivo in Italia di X, ovvero "Little Brother" di Cory Doctorow! Faremo un salto indietro di più di un secolo per parlare di Net Neutrality "Vittoriana", per tornare infine nel presente e dire addio a Larrabee, la controversa GPGPU di intel.
Link:
Twit 223 con Jerry Pournelle
Newton Compton porta in Italia "Little Brother" di Cory Doctorow
How Robber Barons hijacked the "Victorian Internet"
Intel cancella le prime GPU "Larrabee"
IBM invece NON cancella Cell
Seguite Tecnica Arcana su Facebook e su Twitter!

Il feed storico di Tecnica Arcana – Archivio 2006 – feed / itunes
Musica utilizzata:
Nyghtshade – Morticia's Dance
Blazej Lindner – Mindmixing / Electric Storm / Dance of Devil / Midnight Theme / Fast Forward
No related posts.